RFID Staff & Patient Location Systems
Locating Solutions for Nurses
When Time is critical
Have you spent lots of time searching for your colleagues in your place of work? Do you spend time calling around to locate a consultant? How much time has all of this activity taken you? Our assertion is that you have better things to do with your time. With our RTLS technology, you can put a stop to this wasted time.
Our Technology & Process of Deployment
Our Local Positioning System provides real-time tracking of staff and if required patients too. This then enables immediate pinpointing of their exact location – right down to their room and even exit position.
The technology uses revolutionary IRFID triple technology that combines a IR, RF (UHF), and LF (RF low frequency transponder) signals. This ultra-safe triple technology combination is at the heart of what makes our solution so powerful and secure for applications where people are looking for a robust, safe and reliable solution.
Each of the signalling technologies plays its part. The exact room location precision of IR, the vast range and constant communication of RF and the local positioning sensitivity of LF all make a scalable, powerful and cost effective tracking and identification solution that will start producing a return on investment quickly.
The tag's location can then be displayed on either a graphical display (complete with a useful search box) or in the form of a more conventional 'list'.  We have a wide variety of fields that can be customised. Fields include for example the name of the staff member, role title, the tag's ID and last known location.
Security Feature – Escorting
By strategically adding LF wall mounting units on all exits, the system is able to identify if an authorised person is escorting the patient out of the exit. A member of staff wearing the ELPAS staff tags are then accepted by the system as authorised to leave the monitored zone with patients – without activating an alarm.  For audit purposes, be assured that all such escort activities are automatically captured in the EIRIS database to be referred to at a later time.
Reporting
Clinical and security managers alike will appreciate our reports feature which will enable users to produce both real time status reports but also for retrospective historical analysis too.
Patient Flow
So much of good practice in healthcare relies on the timely flow of patients through a hospital or treatment centre.
Elements such as room turnover times, wait times, operating durations and overall length of stay overall length of stay are all vital to understand for better patient outcomes and a more efficient workflow.
By providing this location awareness in addition to real time patient status, average wait times for each stage of the patient's journey will be reduced. Examples include testing, medications, the wait for feedback. All care staff will need to do is glance at an easy to understand digital whiteboard be aware of how long each stage of care is taking.  Costs will decrease and each stage will become seamless. Ultimately though – the real benefit will be that it will improve patient satisfaction and their levels of care.
Auto Alerts, Prompts and Reminders
When you're stressed and short staffed, things often get missed. Simple alerts can be set up to alert you of specific events or 'milestones' having been passed. These could include a patient moving through to the next care stage, arriving at the waiting room (perhaps triggering a call for porters to go the waiting room), automation of room status updates and issuing bedroom cleaning requests
HL7 ADT Integration
The Elpas' HL7 interface can update it's internal database on receipt of ADT (Admit, Discharge, Transfer) events from a Hospital's management system. This interface will avoid duplicate entry and will allow staff to continue to work with a single information system.
Need Financial Justification?
Are you looking at this page out of curiosity but you're worried about getting financial justification? Call us and we'll show you our return on investment (ROI) models – tailored to your needs.
Key Features
Reduce Wasted Time Searching for Staff

Locate Colleagues Quickly

Dramatically Reduce Phone Calls
Increase Staff Satisfaction

Optional Patient Flow Facility with Rules
Identify and Reduce Bottlenecks

Great Historical Analysis Tools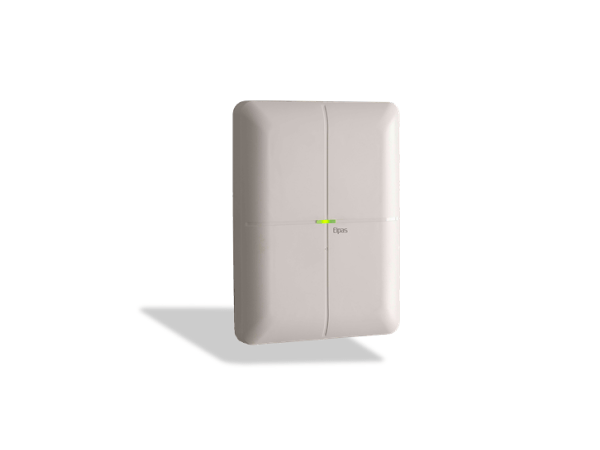 Features:
The LF Beacon is a wall or ceiling mountable low frequency emitter for use in indoor building environments. The device provides Elpas RTLS solutions with immediate location awareness that a tagged asset or person has passed through a protected doorway or a specific entrance/exit area.
The LF Beacon emits a programmable field up to 4.5m/ 14.7ft in radius and can be deployed in a primary–secondary configuration for covering double-doors or indoor lobby areas.
Welcome to our RFID Personnel Location Systems
Ultra Safe Call Capacity, Handling & Data Logging
Zero Calls Lost
Choose RTLS Communications?
Call Us Now! For Straightforward Honest Engineering Advice: 0800 6129 549