For Peace of Mind in Your Workplace
RFID Panic Buttons, Duress Alarm, Localisation & Lone Worker Solutions
Introduction to Our Technology
RTLS systems use active tags that constantly transmit their unique ID to the infrastructure. Receivers then send the tag / receiver ID to the RTLS server so that location info can be documented / acted upon using pre-programmed automatic alerts and responses. Alerts can include anything from turning on or off a light or the unlocking or locking of a door.
The location info is also recorded by the RTLS server for analysis. This let's managers trace the path of the incident.
Stable & Ultra-Safe Infrastructure
To have a portable panic alarm badge is fine. But what happens if the network that it reports to fails? We've proudly developed multiple safety features that exceed the codes of practice of most countries. Unlike most of our competitors, our system utilises server free local controllers to satisfy and exceed established international standards. Using decentralised controllers means that there is no central point of weakness in the system infrastructure. In practice, in the event of a network or server failure, the system will continue working delivering peace of mind to staff and parents alike.
Advanced System Supervision
Rest assured that your system contains comprehensive device and software supervision with robust event audit features – For example, an alarm in the event that that someone attempts to by-pass exit detection is made by placing a smartphone device against the infant tag. Additionally, we satisfy multiple international safety standards including TCE, FCC, IC – to ensure that there is zero risk of EMI interference to hospital equipment.
Advanced Tamper Protection
Due to the international standards that we have to satisfy, we've incorporated tamper protection into almost all of our devices including tags, readers and local controllers.
Staff Attack / Distress Alarm Calls
By employing our Elpas staff duress call and visibility solution, you'll enable faster response times during emergencies in high-risk work environments.  Using additionally advanced Triple-Tech RTLS Signalling Technologies, our technology provides workers with the peace of mind of knowing that assistance is just a button-press away. With a simple press of a button on a personnel identity badge (which includes a photo ID as credential), if the person needs assistance or is faced with a threatening situation, the individual in question just has to press their badge to discreetly summon help.
Lone Worker Option
The transmitter also includes a fall detection feature that will detect if a member of staff falls to the floor.  This in turn will create an alert automatically – vital in cases where the worker may be potentially unconscious and/or unable to press any buttons on the device or to even access a mobile phone.
Safety with Patients
Our wandering alarms for dementia solution will also enable you to strike a caring balance between their dignity and their safety. If a patient or resident strays into an unauthorised area, staff will alerted automatically. Our wandering protection system also gives you the flexibility of carers escorting patients through certain areas without raising an alarm by using wall mounted local position beacons.
The patient wander system can also integrate with nurse call and can offer asset tracking and staff attack protection
Key Features
Highly Scalable Badge Capacity

Advanced System Supervision

Real-time Location Visibility

Multiple Alert Notification Methods
Perimeter protection with monitoring at exits
Tamper alerts (Inc user ID) if a bracelet is removed

Can also expand to other cover other disciplines including asset tracking, hand hygiene monitoring, lone worker and  patient flow solutions to future proof your decision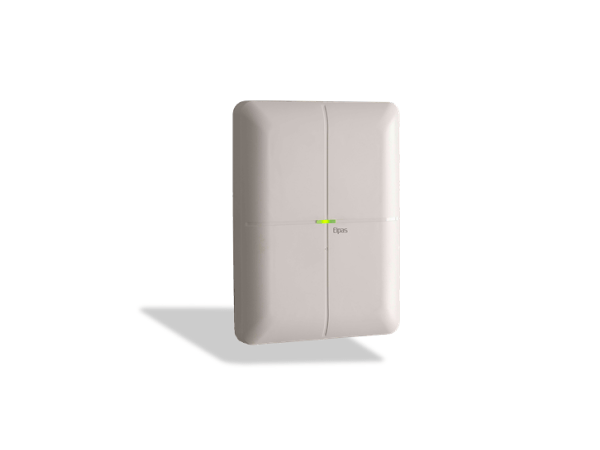 Features:
The LF Beacon is a wall or ceiling mountable low frequency emitter for use in indoor building environments. The device provides Elpas RTLS solutions with immediate location awareness that a tagged asset or person has passed through a protected doorway or a specific entrance/exit area.
The LF Beacon emits a programmable field up to 4.5m/ 14.7ft in radius and can be deployed in a primary–secondary configuration for covering double-doors or indoor lobby areas.
Welcome to our RTLS Staff Security & Protection Systems
Ultra Safe Call Capacity, Handling & Data Logging
Zero Calls Lost
Choose RTLS Communications?
Call Us Now! For Straightforward Honest Engineering Advice: 0800 6129 549