Infant Protection Technology with Security at it's Heart
Sold Across the World – Chosen for Quality over Cost
How Does our Infant Tagging System Work?
At birth, our RFID Baby Tag (Also known as 'Charm') is attached securely to the baby's ankle. It employs ultra-secure technology to transmit a unique ID to a local network of ceiling / wall mounted readers to track its location.
Elpas Infant Protection Charm
The Elpas Infant Protection Tagging Charm is a small, baby friendly, Active & Ultra Safe RFID Tracking Tag that provides wireless security and mother-baby mismatch deterrence from the time of birth until discharge. It's key advantages are that it is disposable, size-adjustable, comes complete with a tamper-resistant hypo-allergenic band, includes anti-tamper facility, includes an inner cushion is soft & comfortable and creates an impression. It can also deliver verification that no inadvertent baby switch has taken place
Near Exit Alerts
An unauthorised movement beyond or within a designated field will trigger alarms and notify staff. In addition, exit would normally be automatically locked. In respect of the technology, a Low Frequency (LF) receiver within the tag works in conjunction with an LF exciter to create an alert if any tag nears an exit. If required, the tag can also employ infra-red (IR) transmission for more granular room-level detection.
Intuitive & Easy to Operate Software
One of the features that maternity managers most appreciate about our system is the ease with which they can control the basic functions. As an illustration of how easy it is to use the system, here's a typical sequence of events:
Select your chosen Charm tag from the list
Assign the Charm a Name/Number
Select Charm State – Activate – Discharge – Suspend
Fit the Charm to the Baby Tags can also be suspended for predefined time periods. (Minutes or hours). This aids with ward theatre transfers. Once the time has elapsed the tag can automatically reactivate.
Stable & Ultra-Safe Infrastructure
To have a baby tag is fine. However, you should consider what would happen if for example the network that it reports to fails? We've gone further by proudly developing a host of multiple safety features that will exceed the code of practice of most countries. Unlike most of our competitors, you'll find that our system utilises server free local controllers to satisfy and even exceed international norms.
By utilising decentralised controllers, it also means that we have no single, central point of weakness in the system infrastructure – a fundamental consideration that IT managers, security managers and engineering consultants really appreciate when we've explained it to them. With our solution, in the event of a network or server failure, our system will continue working delivering peace of mind to staff and parents alike.
Advanced System Supervision – A Critically Important Feature
You can rest assured, that your system contains a wealth of comprehensive device and software supervision with ultra-robust event audit features. An example would be where an alarm in the event that that someone attempts to by-pass exit detection is made by placing a smartphone device against the infant tag. Furthermore, we also satisfy multiple international safety standards including TCE, FCC, IC – to ensure that there is no risk at all in respect of EMI interference to hospital equipment.
For Total Peace of Mind – Advanced Tamper Protection
Due to the international standards that we have to satisfy, we've incorporated tamper protection into almost all of our devices including tags, readers but vitally too – our local controllers since you wouldn't thank us if someone were to tamper with one of the most important parts of your system and no alarm was raised.
Key Features
High-Risk Security Bracelet
Verifiable Newborn Identification

Baby/Infant Abduction Deterrence
24/7 Infant Supervision & Tracking

Baby Handling and Auditing

Exit/Entrance Supervision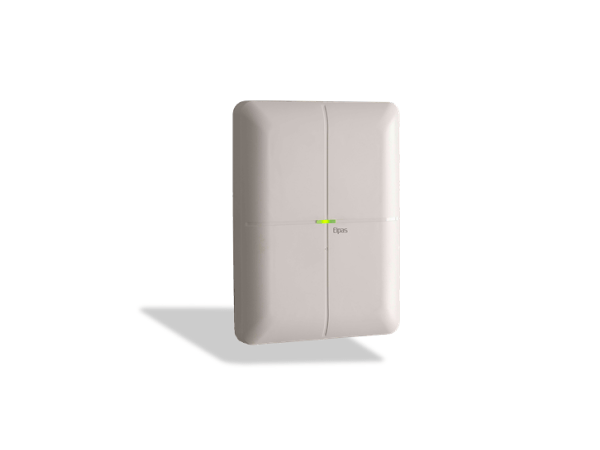 Features:
The LF Beacon is a wall or ceiling mountable low frequency emitter for use in indoor building environments. The device provides Elpas RTLS solutions with immediate location awareness that a tagged asset or person has passed through a protected doorway or a specific entrance/exit area.
The LF Beacon emits a programmable field up to 4.5m/ 14.7ft in radius and can be deployed in a primary–secondary configuration for covering double-doors or indoor lobby areas.
Welcome to our Baby Tagging & Infant Protection Solutions
Ultra Safe Call Capacity, Handling & Data Logging
Zero Calls Lost
Choose RTLS Communications?
Call Us Now! For Straightforward Honest Engineering Advice: 0800 6129 549