Improve Nurse Response Times
Automatic Nurse Call Presence Feature
Assignment & Use
Our badges would be assigned and worn by carers. These can be assigned to a care level (e.g., Nurse, Consultant etc). When your nurse then enters a patient's room, if desirable, a nurse presence light outside will turn on and the patient call light will turn off.  The over door light would then change to indicate that the caregiver is no longer present. You can stop worrying about whether your staff have forgotten to press the buttons anymore…
Technology
These dual technology RF/RFID badges truly deliver the benefits of people and asset location as well as staff attack in the same badge.
Lifecycle Friendly Great Battery Life
They also boast an extensive badge battery life to save money & enhance security. When idle, intervals between signals is longer and saves on battery life.  Unique ID codes mean that users can be easily identified and safely located when required.
Improve Staff to Patient Response Times
Nurse call that is automated will also substantially improve staff to patient response times. Our nurse rounding software will automatically capture the information. This in turn can be exported. Ward performances can be compared to one another. These days, the CQC are increasingly interested in this level of information and for it be automatically capture with zero guesswork is a real time saver for clinical and quality managers.
Integral Button to Summon Assistance
One appreciated feature is that the badges also include a button – that can be utilised to raise the level of call for assistance for example. Alternatively, it could be used for a high level of alarm – for example to illustrate a staff attack level of alarm.
Key Features
Typically Improves Staff to Patient response times
Button-Enabled Badge – Typically used for Assistance

Accepts Standard Long Life Batteries
User ID Can Also Be Affixed

Different Coloured Badges can Denote Staff Roles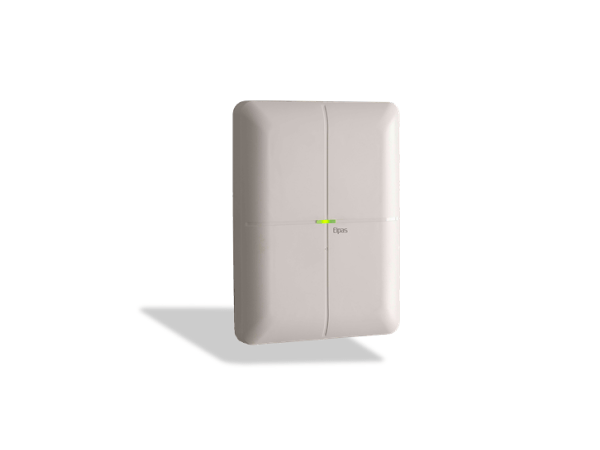 Features:
The LF Beacon is a wall or ceiling mountable low frequency emitter for use in indoor building environments. The device provides Elpas RTLS solutions with immediate location awareness that a tagged asset or person has passed through a protected doorway or a specific entrance/exit area.
The LF Beacon emits a programmable field up to 4.5m/ 14.7ft in radius and can be deployed in a primary–secondary configuration for covering double-doors or indoor lobby areas.
Welcome to our RFID Automatic Nurse Call Presence Systems
Ultra Safe Call Capacity, Handling & Data Logging
Zero Calls Lost
Choose RTLS Communications?
Call Us Now! For Straightforward Honest Engineering Advice: 0800 6129 549