Wander Alarms for Dementia Applications
Resident and Patient Monitoring Wander Alarm Solutions for Healthcare Premises
Fully Scalable Wander Alarm Systems with Many Future Proofing Upgrade Options
We provide these systems for care homes and hospitals (the latter of which typically chooses more fully featured solutions) We employ ultra-safe triple tech technology – vital to ensure the system's integrity.
Ideal for dementia care and similar applications, we have a variety of badges and tags to suit your needs. Modules that can be added with minimal fuss include movement detection, exist alarms, anti-wander alarms, fall detection, staff attack, lone worker and asset tagging for high value items – one platform for all of your needs.
How Does our Anti-Wander Alarm Work?
Residents that are at risk of wandering are given an one of our Elpas personal safety bracelets. These are lightweight, unobtrusive wander alarm bracelets that will transmit an alarm event when they approach a protected exit or when the bracelet is removed from their wrist.
Being aware of the exact location of each of residents allows the system to lock exits in such a way as to discretely prevent the resident from leaving protected areas. In the event that a wandering resident leaves through a door, the system will alert staff accordingly, typically via their pagers or even using our app. Door alarms linked to staff pagers are also a common request.
Intuitive Software & Call Logging Package
Our easy to understand graphical views provide an overview of the secured areas. It's designed so that authorised users can quickly and easily get RFID Tracking Information.
With optional software, the following additional information can be viewed:
– An Alert from a Tag
– The Tag's Location & Status
– Advanced Map Alerts & Secure Colour Coded Zones
– Audible Voice Alerts & Zoom On Alerts
– Real Time Tag Tracking
– Tag Overview (Battery Status, – Signal Meter, Tag Condition)
Key Features
Triple-Tech RFID Tracking signalling technologies

Healthcare proven form factor (IP65)
Wireless duress call functionality

Automatic device supervision
Status LED indicator light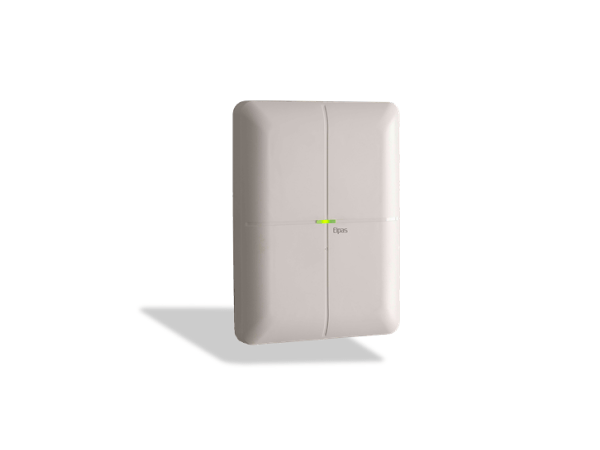 Features:
The LF Beacon is a wall or ceiling mountable low frequency emitter for use in indoor building environments. The device provides Elpas RTLS solutions with immediate location awareness that a tagged asset or person has passed through a protected doorway or a specific entrance/exit area.
The LF Beacon emits a programmable field up to 4.5m/ 14.7ft in radius and can be deployed in a primary–secondary configuration for covering double-doors or indoor lobby areas.
Welcome to our Wander Alarm Systems
Ultra Safe Call Capacity, Handling & Data Logging
Zero Calls Lost
Choose RTLS Communications?
Call Us Now! For Straightforward Honest Engineering Advice: 0800 6129 549